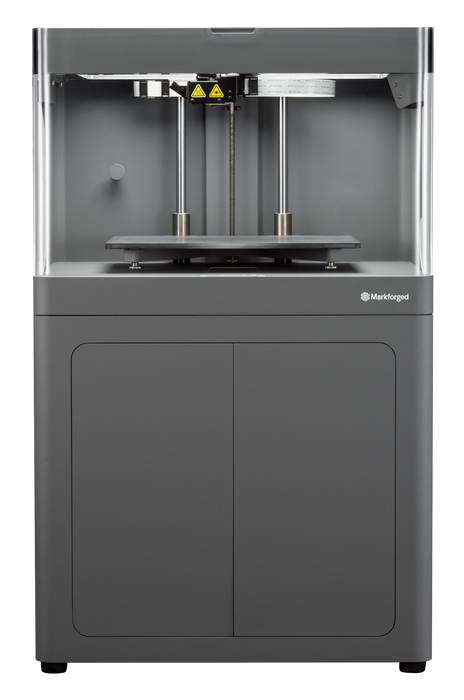 Markforged X3 (Gen 2)
or $900 /month
with zero money down
The Markforged X3 industrial 3D printer combines precision-built hardware, advanced sensors, and best-in-class software to deliver accurate parts repeatably. It features a reinforced, precision-machined gantry and a precision ground print bed that can be removed and replaced with 10um repeatability.

Each piece of hardware in the filament extrusion system — from the nozzles to the extruder hobs — is optimized to resist wear from micro carbon fiber filled nylon filaments and maintain print quality over thousands of hours.

Out of material sensors ensure that you're always printing while a scanning laser on the printhead enables the printer to dynamically adjust the first layers of a print to achieve perfect bed adhesion. 

You can also print with Markforged Smooth TPU 95A, which is a rubber-like material that gives you the ability to create flexible, shock absorbing parts (Thermoplastic Polyurethane).

Another material of choice for prototyping and validation is Markforged Precise PLA - a cost effective way to make sure your design is on point.