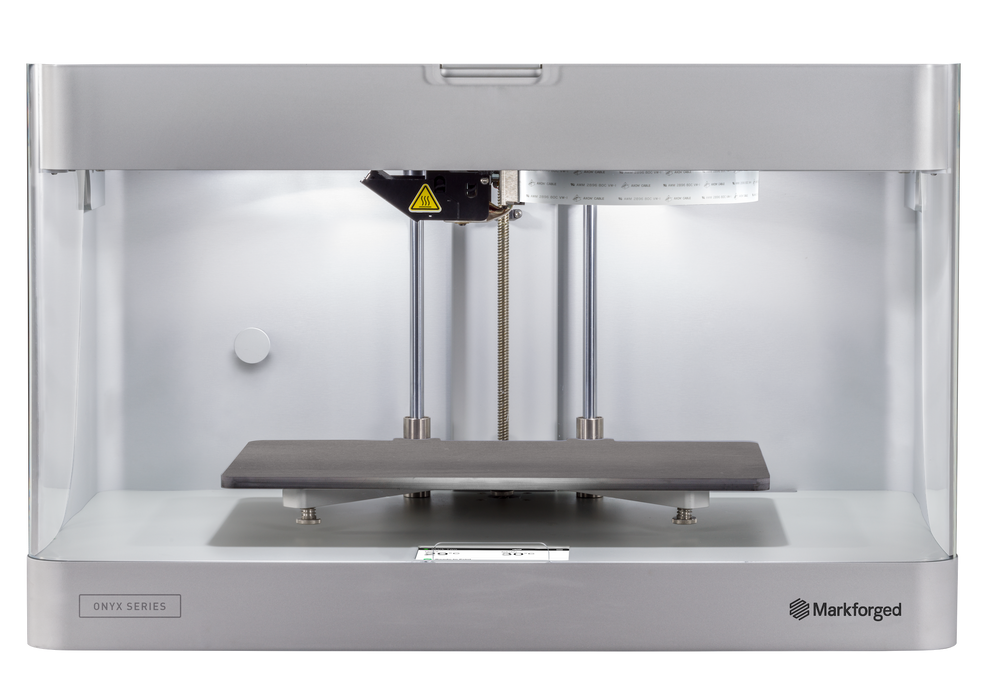 WAG Desktop Subscription: Markforged Onyx One - six months at $99/month
Your customers don't pay upfront, so why should you?
This is a rental unit at $99 per month with no minimum rental period. By purchasing this product you accept our 
terms and conditions
. 
Buy Out Option:
After the six months, you will have the option to purchase this unit, with the upfront paid amount being credited against the MSRP of the printer at the time of purchase of the subscription. 
What can you make with this machine?
We see the highest ROI in maintenance/MRO, prototyping/new product design, and custom tooling. The attached images show parts whose characteristics highlight the "best" use cases for this product:
comparatively low use volume
high production or procurement costs
relatively complex part geometries
We see customers making end of arm tooling for robots or pick and place assemblies that are functional and usable after a day of design iterations. This is also one of the key advantages of 3D printing in general: You can get from design to MVP very quickly.
Don't hesitate to contact us if you have parts and designs you would like to try - the chat box at the bottom right will forward messages to one of our technicians.

Product Description: 

The Markforged Onyx One is an advanced professional FFF 3D printer – built to reliably produce strong parts for you. It's built around an aluminum unibody frame that delivers high accuracy and repeatability.
The machine is built to be easy to operate and maintain — from easy-to-reach wear components (like nozzles and feed tubes) to usability focused features like the print bed, which can be removed and replaced with 10 μm repeatability.