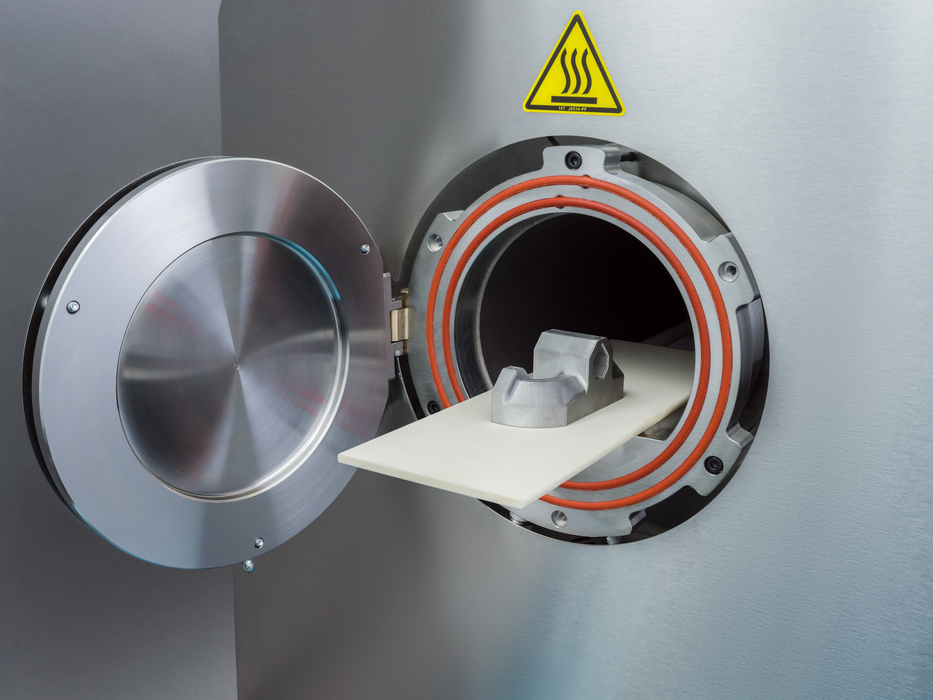 Markforged Sintering Furnace 1 - Metal X 3D Printer
Sintering Furnace 1 for Markforged Metal X 3D Printer

The Markforged Sinter-1 is a high performing, high value furnace - it's affordable, sizable, and reliable. It is ideal for small batch production. Featuring 4760 cubic cm of working volume, or active hot zone, the Sinter-1 effortlessly converts washed parts into their high quality, dense final metallic form. Built on 30 years of Metal Injection Molding (MIM) technology, it is ideal for sintering medium sized parts and small batch production. Multiple parts can be sintered at the same time!

This sintering furnace can be controlled via USB, network connection or WLAN. The data for sintering is also determined via the EIGER software.

Gas handling is required to operate the sintering furnace.


Dimensions: 1067mm x 505mm x 720mm
Sinter capacity: Cylindrical 141mm ID x 305mm L
Sinter volume: 4760 cubic centimeters