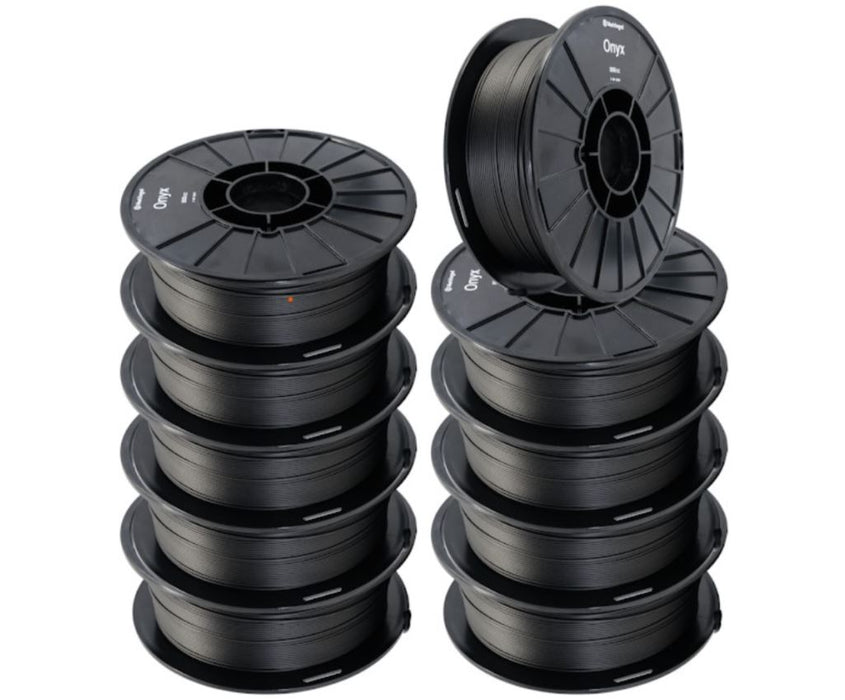 Markforged Onyx Spools 800 cc - 10 Pack (10 Spools of Onyx)
This is a 10 pack of Markforged Onyx 800cc spools. Buy in bulk or subscribe and save to cut your material cost!
Onyx is a micro carbon fiber filled nylon. It is the material of choice on all Markforged 3D printers we carry, except the Metal X. It's 1.4 times stronger and stiffer than ABS and can be reinforced with any continuous fiber. Parts that are 3D printed in Onyx set the bar for surface finish, chemical resistance, and heat tolerance. 

*Note: You need to have a 3-Year Markforged Digital Forge subscription for this offer to apply.