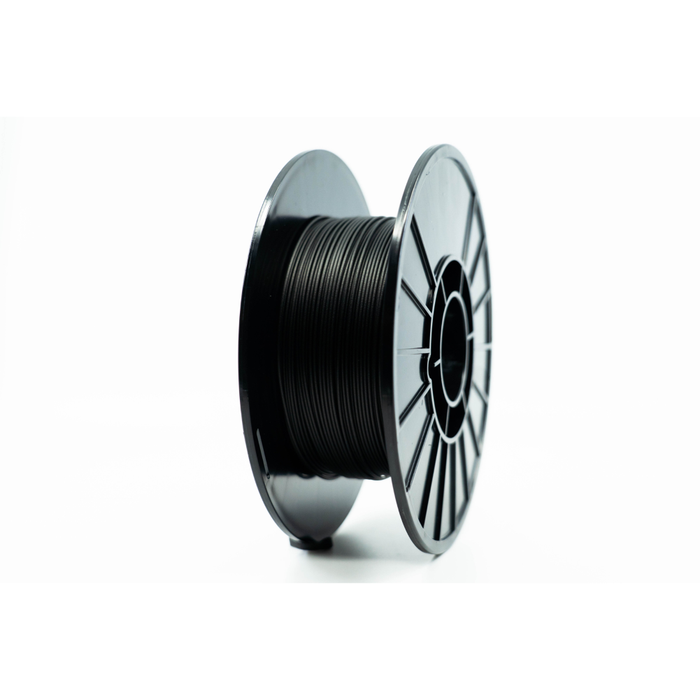 Markforged Onyx 3D Printing Filament - 800 cm³ Spool
Onyx™ - Markforged's flagship composite base material - is a micro carbon fiber filled nylon that delivers precision parts with near flawless surface finishes. Few materials are as versatile as Onyx: it offers high strength, toughness and chemical resistance when printed without fiber reinforcement, and can be reinforced with continuous fibers to provide lightweight parts that exceed aluminum strength. It's 1.4 times stronger and stiffer than ABS and can be reinforced with any continuous fiber.  

This is a 1.75 mm filament which can only be used on Markforged Desktop and Industrial 3D printers. 
Description and use cases: 
Markforged Onyx filament material is at the heart of all Markforged 3D printers. It is a black filament made from durable nylon with a professional finish / PA6 with micro carbon fibers. It delivers stiff and dimensionally stable parts that are 1.4 times stiffer than ABS thermoplastics. Onyx parts achieve high surface quality, chemical resistance and heat tolerance. This robust material is used to 3D print robotic grippers, soft jaws for machine vices, a variety of tools, inspection fixtures, templates, assembly aids, production tools, and end-use-parts. 
Markforged Onyx is suitable for use on the Markforged Onyx One, Onyx Pro, Mark Two, X3, X5 and X7 industrial 3D printers. 
SKU: F-MF-0001