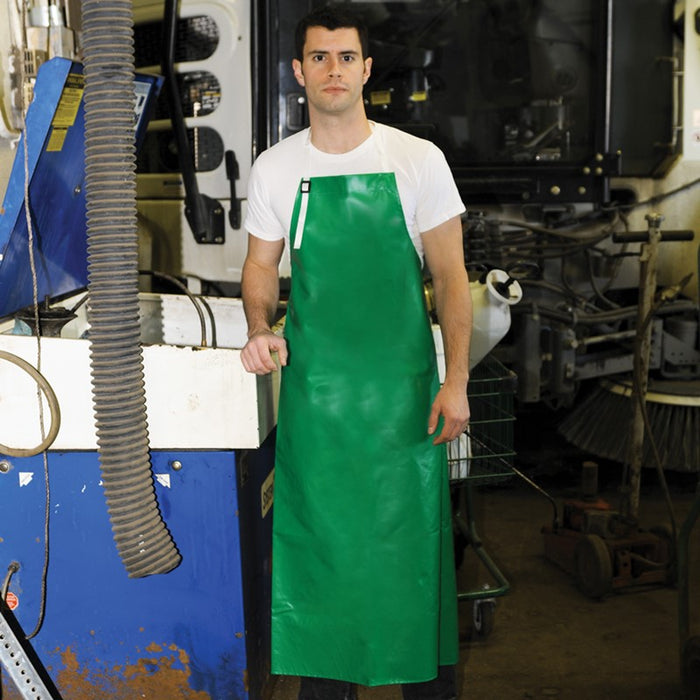 Tingley Safetyflex® 38" x 48" Apron Chemical Resistant & Flame Retardant FR
PLEASE NOTE: Primary Arc/FR clothing is required to be worn underneath this secondary level of protection. (Limited use product does NOT provide thermal protection).

PLEASE NOTE: Not for extended high heat applications, ARC flash, Flash Fire, &/or major thermal/energy transfer events.
PVC over polyester fabric resists industrial acids, oils, alkalis, salts, chemicals, and caustics

Heavy exterior coating provides excellent protection against permeation

Distinct safety green color assures easy identification

Mildew-resistant and flame-resistant tested

Apron measures 38" x 48" and features an adjustable neck strap with safety release snap