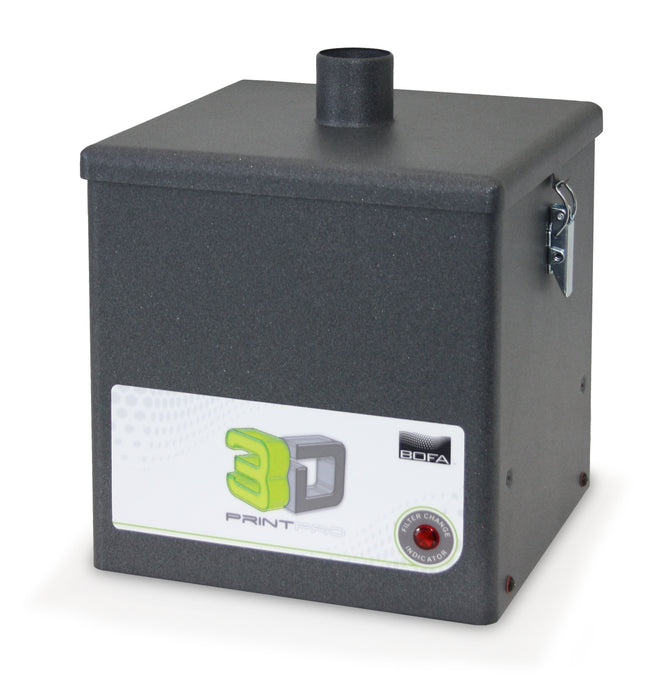 BOFA 3D PrintPRO 2, includes arm installation kit
BOFA - Extraction unit 3D PrintPRO 2


BOFA's 3D PrintPRO 2 is a low-cost unit that extracts the aerosols generated by an open 3D printer without cooling the filament.

Its advantages are a very low noise level and minimal power consumption. Each unit can come with a connecting hose, a "stay-put" arm, and a cone-shaped funnel.
Print your own extendable manifold here: Link to files for a manifold.

Questions, or want to request a personal offer? Send us a message through the chat box in the bottom right corner of this page.

Item Number: 1000.L5444-0002
Manufacturer: BOFA
Airflow (CFM): 26.5 
Voltage: 115-230v 
Unit dimensions: 12.9 x 11.4 x 10.6 in