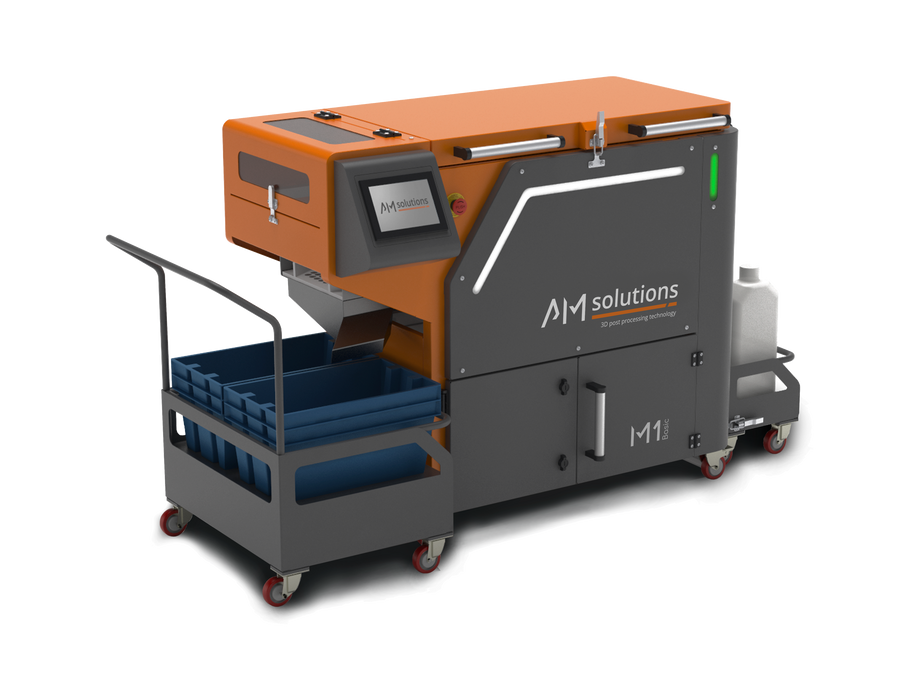 Compact entry-level finishing system for processing single components and small work piece batches
As a highly economical entry-level machine, the M1 Basic can be integrated into your manufacturing line as a completely self-contained system.

This equipment solution also distinguishes itself by a compact design and ease of operation. It is ideal for surface smoothing and polishing of 3D-printed components made of metal or plastic. Whether you must process individually printed components or small batches – the M1 Basic guarantees perfect and repeatable finishing results.

Besides that, the machine is equipped with an integrated process water recycling system including the respective process monitoring.
Key features:
Simultaneous and cost effective post processing of different materials
Suitable for single piece and batch processing
Compact design with integrated process water circulation, noise protection package and automated process supervision
Intelligent control for highest reproducibility and process control
User-friendly software solution allows processing for different applications
Compact and easy-to-operate entry-level system
Plug and play, immediately ready for your production floor