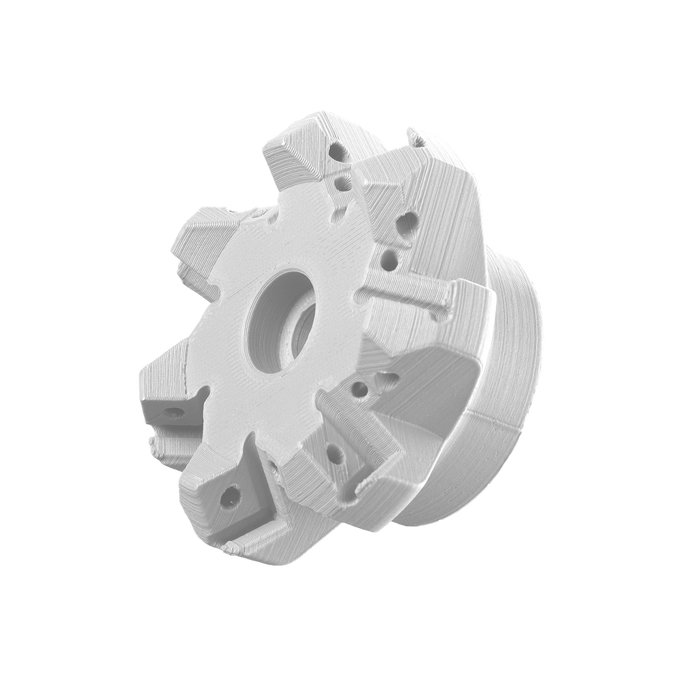 Markforged Precise PLA - 600 cc Spool
Markforged's 3D printing material, Precise PLA. A cost-effective thermoplastic for design validation.  
This filament comes in a diameter of 1.75 mm and is compatible with Markforged Desktop and Industrial 3D printers. 
Precise PLA is an easy-to-print plastic for precise concept modeling and validation. Based on the most common prototyping material for 3D printing, Precise PLA prints without warping and is available in a variety of colors. Best of all, it's very cost effective. So you can use as much of it as you need to fine-tune your designs before implementation.


Applications:

Part prototypes
Fit checks
Color-coded indicators

High-speed prototyping
Print and test your prototypes in the fastest time possible so you can quickly - and easily - fine-tune your part designs before final implementation.

Precision parts
Validate and implement your designs on a single platform that ensures reliable, repeatable results - every time.

Affordable
At one-third the price of OnyxTM, Precise PLA is the ideal material for prototyping and printing low-powered parts.

At every step of the CAD design process - from concept to final, working part - Precise PLA lets you 3D print quickly and affordably to verify accuracy in the actual mold.

Think up an idea, check it in Precise PLA, and go into production the next morning - it can be that easy and cost-effective.