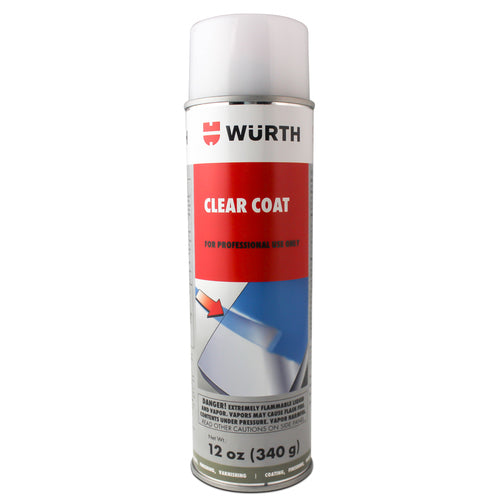 Spray Clear Coat 12 Fl Oz

Article Number: 18930191 
This product applies a clear coat to 3D printed parts. When applied to 3D Printed parts, it can improve UV resistance and lifespan when used in outdoor applications. This product can be applied to 3D printed parts once they had their supports removed (FDM) or once they have been fully post processed (DLP/resin). 
For example, LOCTITE IND 405 clear produces parts that can have a milky, frosty surface finish, depending on how they're post processed. You could use this product to make the surface seem more like a glass finish. 
WÜRTH Clear Coat is a ready to use clear coat in an aerosol. It is used for finishing coated surfaces in order to achieve a high gloss, UV resistant, durable finish. Once cured, WÜRTH Clear Coat has a very high gloss and a mirror image depth. No isocyanates.
Features: 
- Crystal clear
- Ultra high build
- Compatible with water-based basecoats
- Excellent gloss and image depth
- Durable finish
- 21st century hybrid formula
- High gloss and crystal clear
- Easy to apply clear coat that gives 2K performance
- Ideal for spot repairs
- Conveniently packaged in an aerosol
- Excellent build and is compatible with water based coatings
- Ideal for spot repairs and leaves a durable finish
- Great for door jambs and under hoods
- Great for spray out panels to check color match
Warning:
This product can expose you to Toluene which is known to the State of California to cause birth defects or other reproductive harm.
For more information go to: https://www.p65warnings.ca.gov/