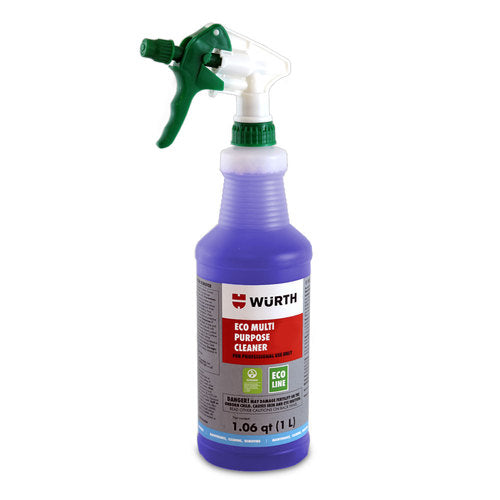 Würth Eco Multipurpose Cleaner 1 Liter
Würth Eco Multipurpose Cleaner 1 Liter 
General purpose cleaning product used in 3D printing operations and labs. This product is used to clean work surfaces and the exterior of 3D printers. 
Mix Ratio
No dilution needed - Ready to use
Just spray on and wipe off. For use on all hard, washable surfaces not harmed by water, e.g. walls, floors, siding, porcelain, counter tops, stainless steel, asphalt and concrete, etc.
Features
• Biodegradable
• No VOCs
• Phosphate free
• Non-flammable
• Free-rinsing
• pH: 11.5
• Pleasant scent
• Made from 100% sustainable resources