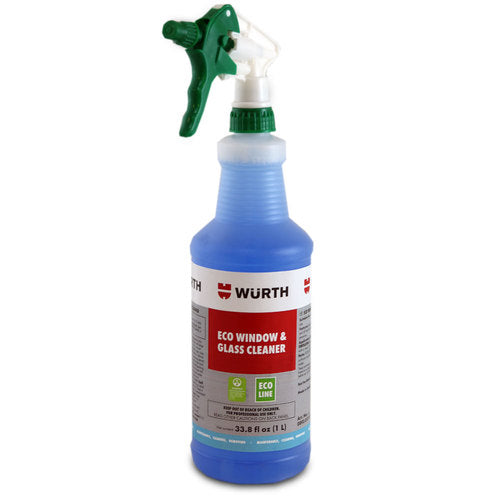 Würth Eco Window and Glass Cleaner 1 Liter
ECO WINDOW AND GLASS CLEANER LTRArticle number: 893012610
This glass cleaner is used to clean inside surfaces of 3D printers. For example, on the 
Rapid Shape machines
 you'd use this product to clean the bottom of the reservoir and the top of the safety glass that protects the light processing screen.
Description
1L Bottle
Mix Ratio
1L - No dilution needed - Ready to use, 4L - 1:10 - Normal Cleaning 
Biodegradable Streak-Free, haze and film-free glass cleaner. Use on windows, windshields, mirrors, showcases, chandeliers, appliances, bath tubs and sinks.Features
- No VOCs
- Easily dissolves smudges, film, grime, bugs, etc.
- Active ingredients loosen and suspend dirt so it can easily be wiped off
- Alcohol and ammonia free
- No abrasives
- pH: 8.0
- Odorless - Streak-Free
- Made from 100% sustainable resources