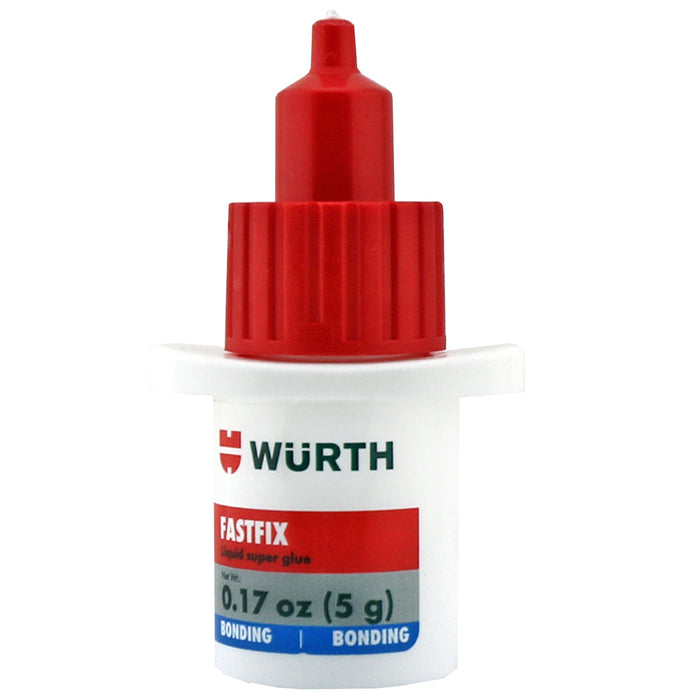 Würth Super Glue .17oz Syringe
Super Glue .17 Oz Syringe

Article Number: 08930900. 
Würth Super Glue is a strong glue to join 3D printed parts to form multi-part components. 
If you want to join 3D-printed parts together, this is just what you need. A multi-part component that has purely aesthetic functions can be held by this adhesive alone - but a multi-part component that is mechanically stressed, we would probably bolt and glue. Just to be on the safe side. 
Features
- Solvent free
- Fast curing
- Suitable for difficult material combinations
- High temperature resistance to 212oF
- One hand operation
- Patented Dispensing System