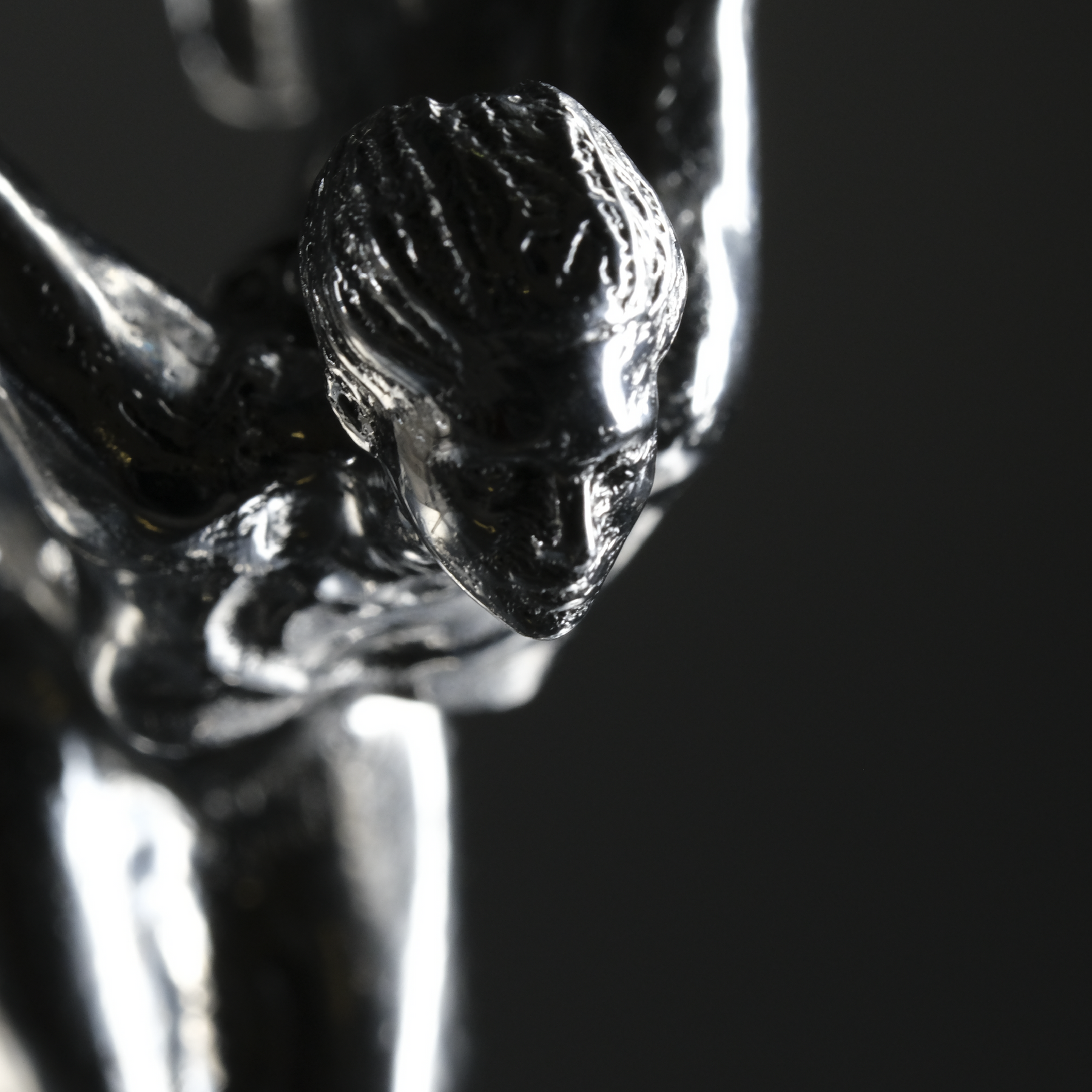 How a German machine manufacturer founded in 1779 invests in Metal 3D Printing
Kurtz Ersa is a globally active German machine manufacturer, founded in 1779 and owner-managed in the seventh generation. You don't build a business like that without a clear focus on innovation, quality, and sustainability. As a technology and market leader in the fields of electronics production equipment, molding machines and automation, our partner optimizes customers' manufacturing processes globally. In partnership with the Aachen Center for Additive Manufacturing (ACAM) Kurtz Ersa developed the Kurtz Ersa Alpha 140, a metal 3D printing system that allows the tool-free production of metal parts, especially for small and medium-sized enterprises. 
In this article we will cover the evolution of this approach to Metal 3D Printing, also called "Selective Laser Beam Melting" and the value Würth and our partners see in it. 
Here's a timeline: 
1996 until today
In the mid-1990s, the selective laser beam melting process was developed at the Fraunhofer ILT in Aachen, patented for the first time and continuously developed from there on. 
2014
Foundation of the cooperation project "Aachen Center for 3D Printing". The aim of the project is to facilitate access to additive manufacturing processes for small and medium-sized enterprises. 
2015
Development and construction of an innovative laser beam melting system which eliminates cost-driving components. 
2016
Completion of the prototype and first publication at Formnext 2016.     
2017
2020
Cooperation with Kurtz Ersa to market the Alpha 140 through its global distribution network with 24-hour service. 
2022
Kurtz Ersa and Würth Additive Group, a business of Würth Industry North America, sign an agreement to distribute Kurtz Ersa 3D printers. Read more about LMI 
here
and see the press release
here
. 
In Germany, the City of Aachen is a hot spot for Additive Manufacturing
The Aachen Center for Additive Manufacturing, short ACAM, based on the RWTH Aachen Campus, pools resources and facilitates industry's access to the Additive Manufacturing expertise of leading scientific and research institutions. ACAM is a one-stop-shop for Additive Manufacturing, covering the entire process chain, from design stage through to quality control. 
The focus is on topics such as process chain automation, the development of customized materials, increasing productivity and the reduction of turnaround times. Additionally, ACAM offers opportunities for joint research and development, a sophisticated training and education program, as well as an online platform enabling industry members to build business connections and exchange practical knowledge. 
Read more here
Kurtz Ersa is a market leader in systems such as foam and foundry machines as well as smart systems for electronics manufacturing. The company saw huge potential in metal 3D printing and entered the market recently with the introduction of the Alpha 140 for tool-less production. The system was developed in conjunction with Laser Melting Innovations (LMI), an equipment manufacturer for low-cost LPBF systems based in Aachen, Germany - a think tank and development bureau closely linked to ACAM.
Laser Melting Innovations (LMI)
is dedicated to making it much easier for companies of all types and sizes to access innovative additive manufacturing processes. With more than 20 years of experience in the field of additive manufacturing, their team has in-depth expertise in the areas of equipment and process technology as well as training and consulting. Their multi-layered expertise forms the basis for regularly challenging the status quo and setting new standards. 
So now that we covered the partner landscape, what exactly is Laser Beam Melting? 
Laser Beam Melting is an additive manufacturing process in which 3D components are digitally "cut" into 2D layers. In a powder bed, cohesion of the particles is achieved by a high-power laser melting the contours and surfaces of the 2D layers so that the powder bonds at these points. The steps are repeated layer by layer, with the build platform lowering after each exposure to make room for a new layer of powder. After the last layer has been exposed, the components, including the platform on which they were built, are de-powdered and removed from the system. The components can now be separated from the platform. As a post-processing step, heat treatment is suitable to remove thermal stresses. Parts produced in this way can be processed like a machined metal part and achieve a density of up to 99%. You can read more
here
.
Kurtz Ersa said that, with the Alpha 140, they 'optimized for simplicity'. The Alpha brings many advantages that are particularly interesting for small and medium-sized companies: A low-cost concept with a built-in diode laser, industrial PLC control and its own slicing tool for data preparation. 
"As a machine builder with a century-long tradition, we would like to further expand our expertise in the still rather young AM field together with ACAM. With access to the excellent AM network, we offer our customers an invaluable added value. The bottom line is that this is a perfect combination to be able to support you in any AM related question", says Clemens Frenzel, Product Manager Additive Manufacturing. 
Kurtz Ersa wants to use the AM expertise on the part of
ACAM
as well as its own experience as a machine manufacturer to democratize the 3D metal printing market. This way, small and medium-sized companies will be given better access to the AM market in the future, so that they can also become part of this groundbreaking future technology with many new application possibilities.  
3D printing is a relatively young manufacturing process. As stated above, selective laser melting, one of several 3D printing technologies, started in 1995 at the Fraunhofer Institute in Aachen as a German research project that resulted in patent SLM DE 19649865. 
The industrial world calls the process additive manufacturing or "AM". It has long since outgrown its infancy and is poised to dramatically change industries such as automotive and mechanical engineering or medical and aerospace engineering. The heavy investment in Additive Manufacturing shows that Kurtz Ersa not only recognizes but also acts on the potential. 
Optimized for Simplicity 
The Alpha 140 is particularly characterized by the fact that it combines innovative additive manufacturing technology with simple operation at low system costs. This makes the Alpha 140 the optimum solution for the tool-free production of metal parts, particularly suitable for small and medium-sized companies. The new system is extremely interesting for companies from the mold and tool making industry, as the Alpha 140 is the perfect system for quickly and cost-effectively mapping complex structures – such as molds with internal, near-contour cooling – with maximum geometrical freedom.
The 3D printer demonstrates its strengths particularly in the case of small batch sizes, because it saves on costly tooling. As a result, it is also attracting the attention of universities and research institutes. With its concept of "simple", "economical", and "open", the 3D printer meets the market demand for lightweight construction, special materials, customization, small batches, and limitless geometric freedom for the realization of completely new shapes. During development, the engineers dispensed with high-maintenance machine components, kept the system price low thanks to a user-centric machine layout, and relied on a wide range of usable metal materials by means of freely variable process parameters. The Alpha 140 thus marks the perfect entry into metallic 3D laser printing at the best price-performance ratio.
Optimized production process - Inert gas and axis system of the Alpha 140
Technically, the Alpha 140 relies on a fiber-coupled diode laser with 140 watts of power and thus offers optimal properties for precise processing of numerous materials. The focal diameter of 140 µm enables the production of fine details and thin wall thicknesses. Layer thicknesses between 30 µm and 90 µm allow a component and material-dependent optimized manufacturing process. The round build envelope of the Alpha 140 measures 140 mm in diameter and allows a maximum build height of 200 mm. The spindle-driven axis system allows high positioning and repeat accuracy of the laser system. With a footprint of just 1.70 x 0.95 m, the compact "plug and produce" machine is predestined for space-saving use in production environments and research laboratories – the connection by means of a cold appliance plug and optional air cooling ensures extremely simplified installation.
The components produced on the Alpha 140 achieve strengths comparable to those of conventional "Laser Powder Bed Fusion" (LPBF) machines and densities >99.5 percent but are up to 80 % more economical. The Kurtz Ersa Alpha 140, engineered by Laser Melting Innovations, thus makes a significant contribution to the European Green Deal, which has set itself the goal of a climate-neutral continent by 2050. Available materials and parameter sets for the Alpha 140 include stainless steels such as 1.4404, nickel-based alloys (e.g. IN625 and IN718), tool steel and aluminum alloys (AlSi7Mg). The open system design also enables in-house material qualifications and the development of new types of materials.
The gantry-mounted laser optics enable a constant focus diameter throughout the entire installation space. A laminar shielding gas flow creates optimum process conditions for the inert welding process and for protecting the laser optics. Optionally, a nitrogen generator integrated into the machine housing enables self-sufficient operation without an additional external shielding gas supply, thus reducing process costs and the necessary peripherals. And because the Alpha 140 is designed as a complete 3D printer, it also has its own software for data preparation – either via preset parameter sets without prior knowledge or via extensive manual influence – from component design to simulation and generation of support structures to data preparation, the entire AM workflow can be mapped in it. Read more about the Alpha 140
here
.