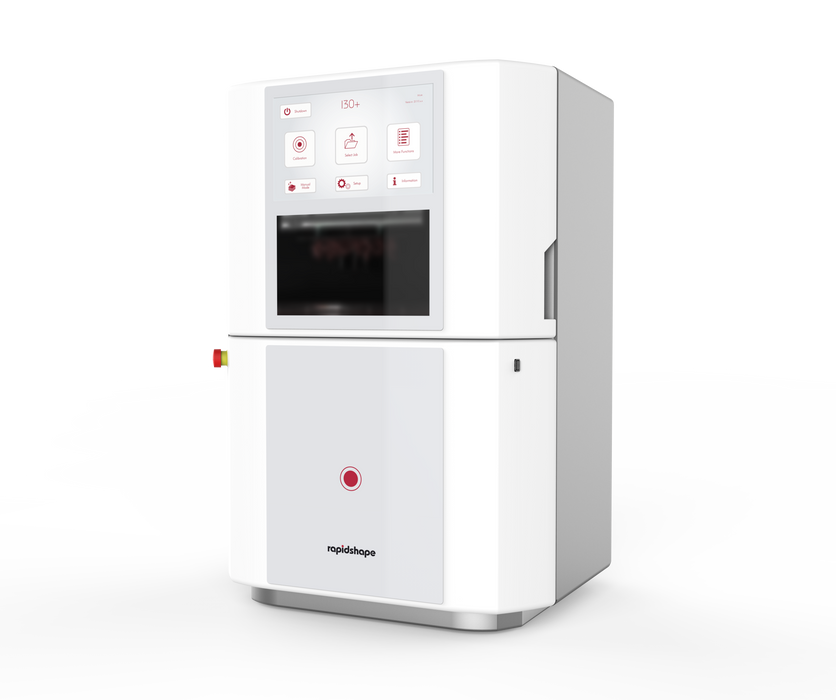 Rapid Shape i30+ Industrial 3D Resin Printer
or $650 /month
A cost effective powerhouse thanks to automation - The ideal machine for production upscaling. 
The Rapid Shape i30+ is a high-performance machine that's setting new benchmarks regarding quality and productivity. Thanks to the integrated
Automatic Separation Module
(patented) your printed parts will be removed from the build platform right after being finished and all collected in a collection basket.
The next print job is started immediately, without any manual steps required
. 
The Rapidshape I30+ 3D printer is fast, flexible, and semi-automated (all steps except post-processing of parts). It's designed to provide seamless performance and excel in prototyping and industrial applications.  
The I30+ by Rapid Shape features an open system for flexible material compatibility, an automatic separation module (ASM) for easy part removal, and also features high safety standards for a secure printing environment. The I30+ achieves a printing resolution of 34 um, optimal for capturing fine details and printing with extremely high accuracy, making the I30+ the ultimate machine for technical applications such as high precision industrial applications, dentistry, jewelry, audiology/hearing aids, and other jobs where there is little to no margin of error. 
Rapid Shape i30+ Performance parameters 
Build area
133 x 75 mm (5.23 x 2.95 in)
Native pixel

+/- 34 nm 

Maximum height of parts

155 mm (with ASM: 70 mm)


(6.1 in / with ASM 2.75)

Light source
385 nm UV light
Temperature

Regulated up to 35° C

(equal to 95° F)

Resolution
HD 1920 x 1080 px

Dimensions

(W x H x D)

18.9 in x 27.16 in x 16.14 in

480 x 690 x 410 mm

Ports
WLAN, TCP/IP, USB
Control unit
10" Touchscreen