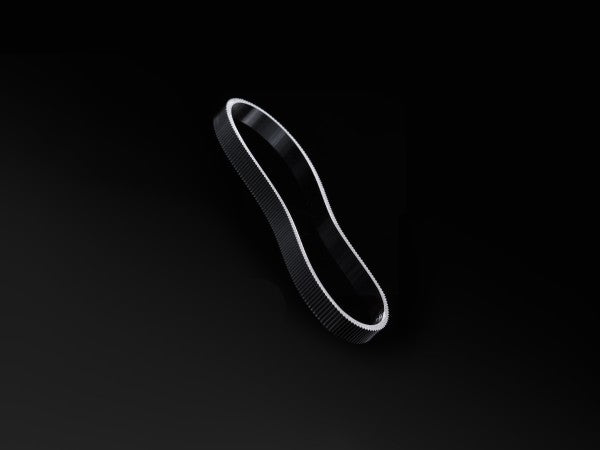 Markforged Smooth TPU 95A Black / White - 800CC, 1.4kg
Markforged Smooth TPU 95A (Thermoplastic Polyurethane) is a rubber-like material that gives you the ability to create flexible, shock absorbing parts.
It is a highly flexible and soft material that can stretch many times its original shape before it fails.
TPU is one of the few elastic materials that can be printed with an FFF 3D printer. Because it is a soft, flexible filament, TPU is known in the industry as a very challenging material to print.

Please note: For printing with TPU 95A, special additional routines are required to reliably and reproducibly produce optimum quality. You will need the Composite Purge Kit.


Thanks to outstanding material and system engineering, Markforged printers can now print this elastomeric material with excellent surface finish and reliability, without the oozing and stringing problems that are otherwise common with TPU.

TPU has excellent abrasion and tear resistance in addition to rubber-like elasticity. It is resistant to oils, greases and a variety of solvents. and has a high coefficient of elongation at break, as well as good thermal stability.

Examples of applications for Markforged TPU 95A:

Seals and gaskets
Shock absorbers
Drive belts
Protective covers
Wheels and treads
Bellows
Insoles

Compatible with the following Markforged printers:
Markforged Onyx Pro (Gen 2)
Markforged Mark Two (Gen 2)

Advantages:

Rubber-like elasticity
Excellent abrasion and tear resistance
High elongation at break
Thermal stability
Resistant to oils, greases and a wide range of solvents
Part of a closed system consisting of printer, printing material and software
All components matched to each other
No testing of profiles and settings
Reproducible results in engineering quality

Scope of delivery: 

1x spool Markforged Smooth TPU 95A filament, 800cc